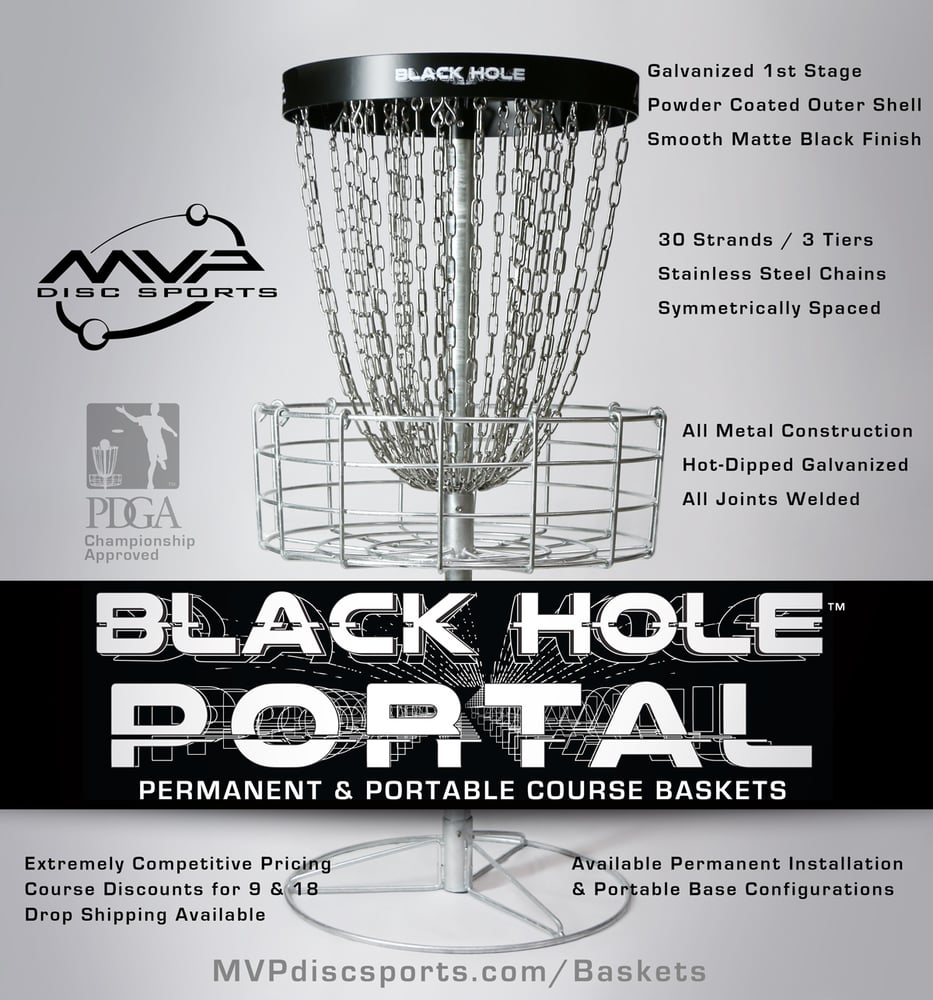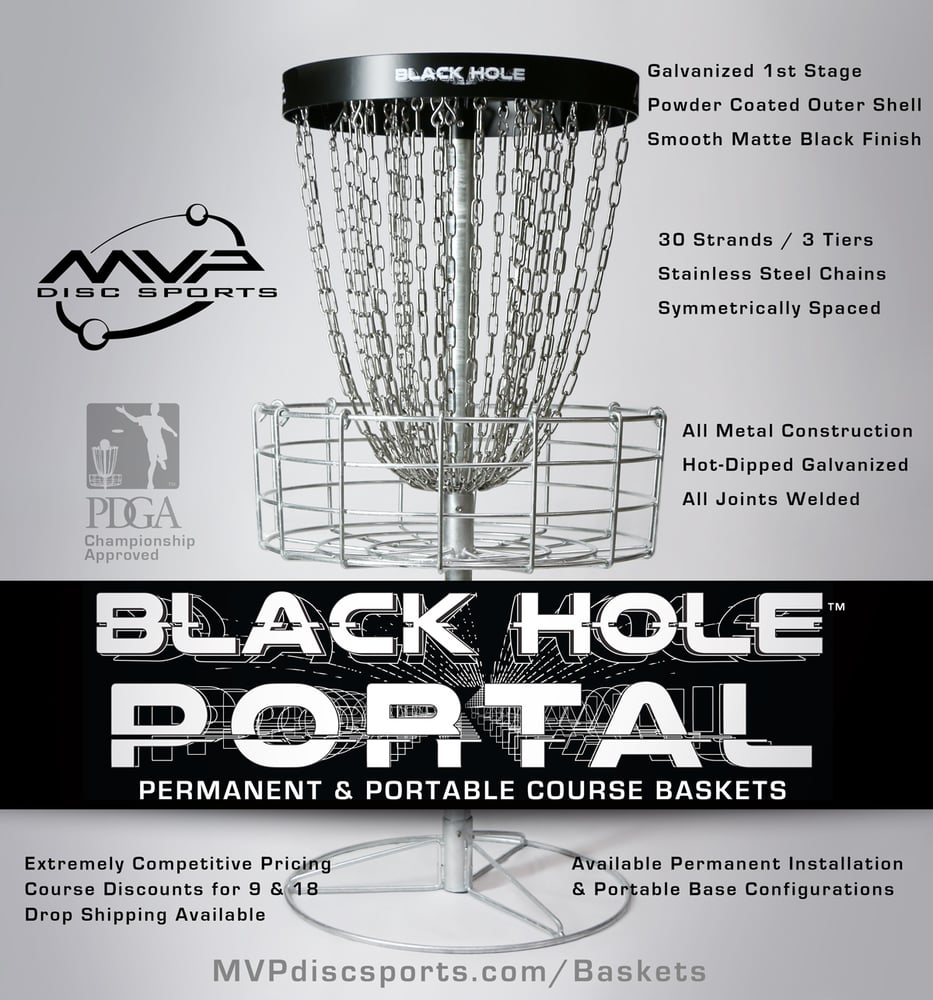 Black Hole™ Portal Course Basket
$400.00
The Black Hole™ Portal Course Basket is the flagship model in the MVP Black Hole™ Basket Series, built for disc golf courses and individuals seeking the highest performance and quality for the best price in the sport.
The Portal boasts 3 tiers and 30 strands of high visibility stainless steel chains, symmetrically spaced for the best catching and error reduction on the market. All-metal construction is built for the demanding conditions of course installation and hardcore home practice. With permanent installation and portable base configurations available, the PDGA Championship Approved Portal is ready for any and all course-quality applications.
The Black Hole™ Portal is covered by a Limited 10-Year Warranty and guaranteed against failure due to rust/corrosion and manufacturer defects. Resolution by repair or replacement will be at MVP's sole discretion. Labor including but not limited to removal/installation is not covered under this warranty, and shipping for unsolicited returns will be the sole responsibility of the owner. Please contact with any questions about the Black Hole™ Portal Limited 10-Year Warranty.
***SPECIAL BULK PRICING FOR 9 AND 18 HOLE COURSE ORDERS. PLEASE CONTACT FOR DETAILED BID AND WILL WORK DIRECTLY WITH CUSTOMERS TO FACILITATE PURCHASE.